Embarking on a motorcycle tour is an exhilarating way to experience the beauty, culture, and adventure that a country like Vietnam has to offer. Vietnam Motorbike Tours Club, a reputable and experienced motorcycle tour operator, provides enthusiasts with an extraordinary opportunity to explore the stunning landscapes, diverse cultures, and hidden gems of Vietnam. In this article, we will delve into the details of Vietnam Motorbike Tours Club, highlighting their expertise, services, and the unforgettable experiences they offer to adventurous travelers.
About Binh Phi – Owner of Vietnam Motorbike Tours Club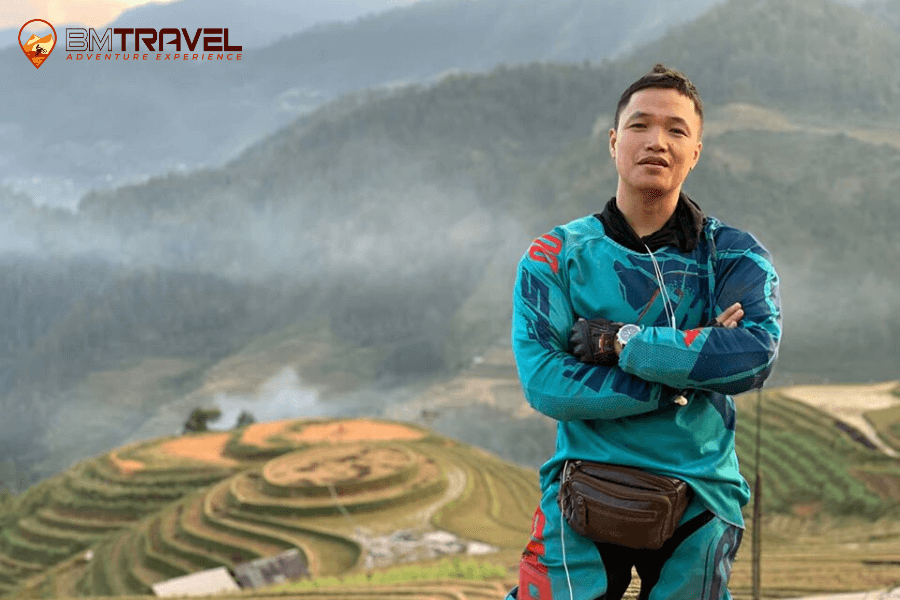 Binh Phi stands as a source of pride as the owner and founder of BM Travel Adventure, Vietnam Motorbike Tours Club, and Viaje Vietnam Asia. With his unwavering commitment and dedication, he has played a pivotal role in establishing the foundation of motorcycle tourism in Vietnam. However, Binh Phi's vision extends far beyond the boundaries of Vietnam's tourism industry. He strives to bring the thrill of motorcycle travel to Vietnamese riders, even beyond their own borders, thereby bridging the gap between motorcycle enthusiasts worldwide. This audacious goal sets him apart, as no other company has achieved this feat thus far. Binh Phi's understanding of the path ahead is crystal clear: he aims to secure his position as the foremost motorcycle operator in Indochina before venturing into even more groundbreaking endeavors.
Today, BM Travel Adventure takes immense pride in its proclamation as the premier Motorcycle Tourism Operator in Vietnam, a remarkable achievement accomplished within a mere three years since its inception. This success serves as a testament to the unwavering dedication and relentless pursuit of excellence that defines Binh Phi and his team at BM Travel Adventure.
Unveiling Vietnam Motorbike Tours Club
Vietnam Motorbike Tours Club is a renowned motorcycle tour operator in Vietnam, dedicated to providing exceptional and authentic two-wheeled adventures across the country. With a decade of experience in the industry, their team of passionate guides and riders possess in-depth knowledge of Vietnam's roads, culture, and off-the-beaten-path destinations. Their commitment to delivering top-notch service and ensuring the safety and satisfaction of their guests sets them apart from other tour operators in the region.
An Array of Engaging Tours
Vietnam Motorbike Tours Club offers a wide range of meticulously crafted tours that cater to riders of all levels, from beginners to experienced motorcyclists. Each tour is thoughtfully designed to showcase Vietnam's breathtaking landscapes, vibrant cities, and remote countryside, ensuring a diverse and immersive experience. Whether you dream of riding along the iconic Ho Chi Minh Trail, exploring the picturesque Mekong Delta, or conquering the challenging passes of the North, there is a tour for every adventurer.
Expertly Crafted Itineraries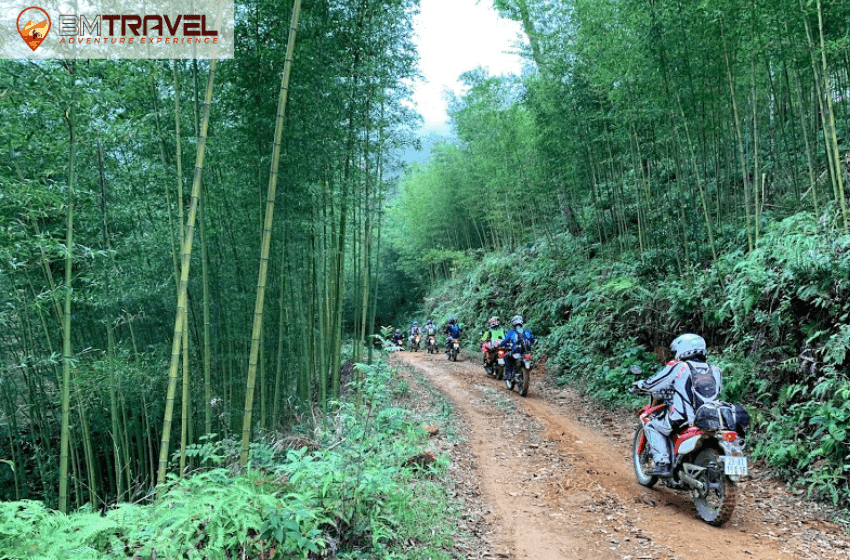 The itineraries offered by Vietnam Motorbike Tours Club are a testament to their deep understanding of Vietnam's cultural and natural wonders. These meticulously planned routes take riders through scenic routes, stopping at fascinating landmarks, charming villages, and historical sites along the way. With their local expertise, they ensure that travelers get a true taste of Vietnam's rich heritage, authentic cuisine, and warm hospitality.
Professional and Knowledgeable Guides
One of the key elements that sets Vietnam Motorbike Tours Club apart is their team of professional and knowledgeable guides. These experienced individuals possess an intimate understanding of the local customs, traditions, and dialects, enabling them to bridge the gap between riders and the local communities they encounter during the tours. Their passion for motorcycles and extensive knowledge of the routes ensures a smooth and unforgettable journey for every participant.
Focus on Safety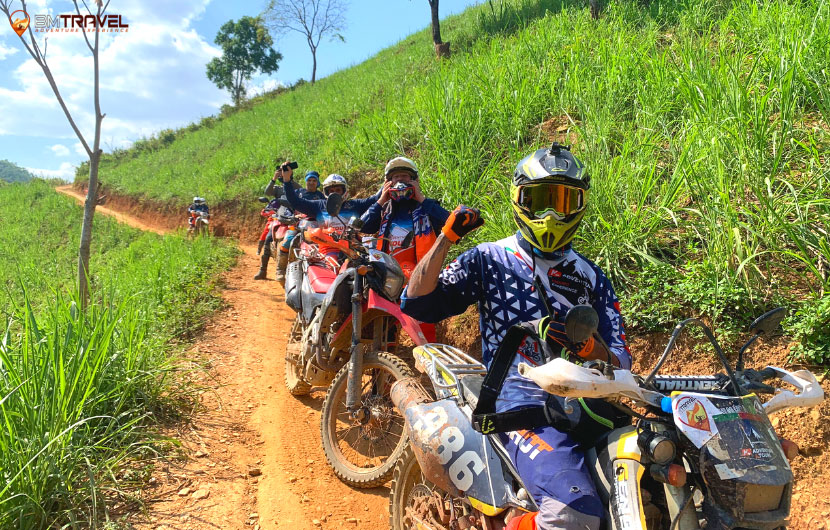 Vietnam Motorbike Tours Club prioritizes the safety and well-being of their guests above all else. They provide well-maintained motorcycles suitable for the terrain, along with safety gear and equipment to ensure a secure riding experience. Their experienced guides are trained in first aid and are well-equipped to handle any unexpected situations that may arise during the tour. By adhering to rigorous safety standards, Vietnam Motorbike Tours Club ensures that riders can focus on the adventure while feeling confident and secure.
Supporting Local Communities
As responsible tourism advocates, Vietnam Motorbike Tours Club places a strong emphasis on supporting local communities and minimizing the environmental impact of their tours. They strive to create positive interactions between travelers and the local population, fostering cultural exchange and sustainable tourism practices. By partnering with local businesses and homestays, they contribute to the economic development of rural areas and provide guests with authentic and immersive experiences.
Unforgettable Memories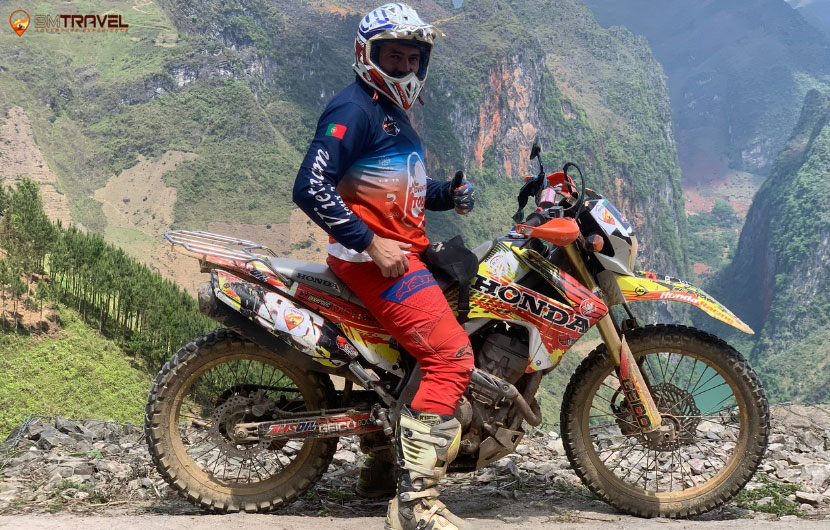 Traveling with Vietnam Motorbike Tours Club guarantees memories that will last a lifetime. The freedom of riding through Vietnam's stunning landscapes, meeting friendly locals, and exploring hidden gems creates an unforgettable adventure. The camaraderie formed with fellow riders and the shared experiences of conquering challenging roads and breathtaking passes forge lifelong friendships. These tours are not just about the destination; they are about the journey itself.
Conclusion
Vietnam Motorbike Tours Club is a trusted and experienced motorcycle tour operator that offers an extraordinary opportunity to explore the diverse and captivating landscapes of Vietnam. With their expertly crafted itineraries, professional guides, and commitment to safety and sustainability, they provide an exceptional and immersive experience for motorcycle enthusiasts. By embarking on a journey with Vietnam Motorbike Tours Club, riders will not only discover the hidden gems of Vietnam but also create lifelong memories and forge connections with the rich cultural heritage of this fascinating country. Get ready to rev your engines and embark on the adventure of a lifetime!
Follow us:
Address:3/7/36 Duy Tan Street, Cau Giay District, Hanoi City
Mobile: +84 976 024 986
Email: [email protected]
Sapa's Address: N0 29/ Dong Loi/ Sapa District . Sapa Town
Saigon's Address: 172/58 An Dương Vương Street, Ward 16, District 8
Youtube: https://www.youtube.com/@MotorbikeTourVietnam
Facebook: https://www.facebook.com/vietnam.indochina.motorcycle.tours